In 1975, which was recognised as International Women's Year, the local activist Anne Sgro co-founded the Women's Group of the Italian Federation of Migrant Workers and their Families (known as FILEF).
The creation of the Centre was initiated in 1976 by the Women's Group of FILEF, which recognised the importance of quality childcare to women and their families. With trade union support, they began and maintained close contact with working women in Coburg, with the aim of establishing the first work-related, whole-day, childcare centre in Victoria. Further support and involvement came from Local and Federal Governments.
The work-related child care option was particularly important for the numerous factories, and their female workers, located nearby in North Coburg. The factory workers were largely female migrants. They included mother's with young children who had no extended families in Australia and who could not access or did not feel comfortable with the only other child care option at the time, which was a neighbourhood house type of community child care.
After about eight years of determined struggle, extensive negotiations and communications with government at various levels, the Centre was officially opened on 13 April 1985, in a residential street close to the industrial area of North Coburg. As a centre that involved workers, unions, a community group and government, it provided an important precedent in the development of childcare as a political and industrial responsibility.
We are proud of the Centre's history and appreciative of those who fought to establish and grow it. We value our purpose and focus as a community childcare centre, where children really do always come first.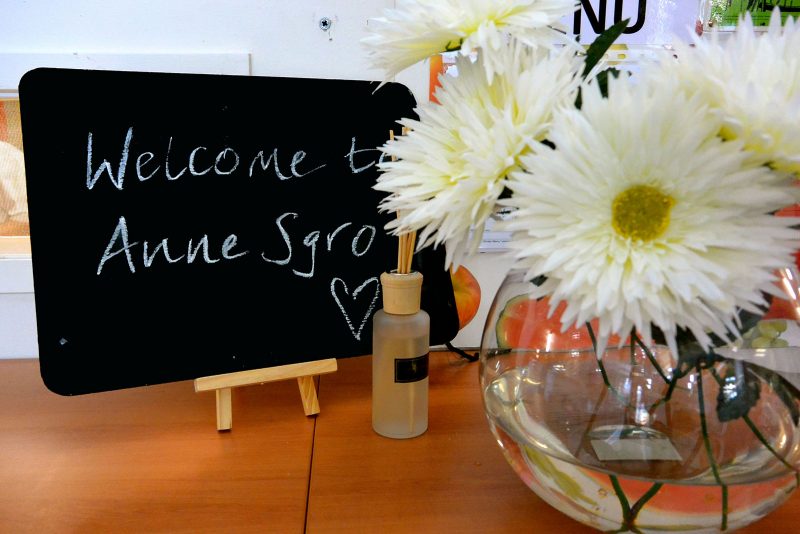 Our Centre. Our Family. Our Community. Our Values.
Anne Sgro Children's Centre Values 
Confidentiality
Support
Reliance
Equality / Equity
Respect
Positivity
Punctuality
Children
Meet the needs of children whose families live, work, or study in Moreland.
To provide an environment that respects and maintains the linguistic and cultural backgrounds of the children.
Enable children to develop to their full potential taking into account their individual needs.
Parents
Provide support for the family as a whole.
Involve parents in the management of the service.
Provide an environment where parental concerns can be addressed.
Encourage parent/family involvement in the day-to-day functioning of the Centre.
Staff
Develop and maintain optimum working conditions, allowing opportunities for staff support and training.
Involve staff in the decision making processes and to involve staff in the ongoing evaluation of the Centre's policies and development of the service.
Provide an atmosphere in which staff can work as a team and where levels of training and personal skills are respected, valued and utilised.